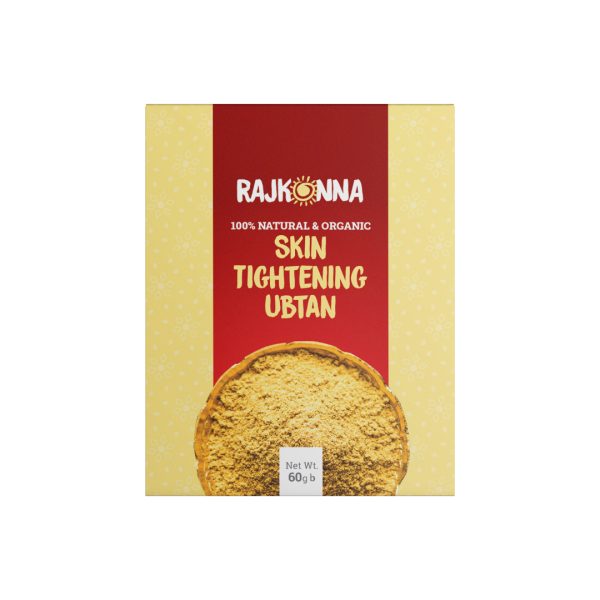 Rajkonna Skin Tightening Ubtan Powder
৳ 230.00
Skin Tightening Ubtan is a completely natural herbal pack consisting of various strong and effective ingredients. Many common issues of skin like pigmentation problem, sun damage, enlarged pores, dark spots, blackheads and white heads can be reduced easily by using this ubtan. Also, this powerful anti-aging ubtan works amazing in making your skin flawless.
Benefits for skin:
Enriched with nutrition with helps skin to glow
Works as anti-aging and anti-inflammatory
Helps to get rid of unwanted facial hair
Ingredients:
Rice Powder, Multani Powder, Lentil Powder, Gond Katira, Rose Powder and Lemon Peel
Rice Powder: Rice powder contains anti-inflammatory and antioxidant agents that function to prevent aging, reduce UV damage and promote skin lightening and healthy skin.
Multani Powder: Multani powder has the oil-absorbing properties which make it effective against acne and help speed up the healing process. It boosts circulation and improves skin health and tone.
Lentil Powder: The nutrients present in lentils make it one of the best natural exfoliator that helps to get rid of dead skin cells, and leave the skin smooth and dirt free. It helps in fighting acne and blackheads too.
Gond Katira: Gond Katira is very beneficial for the skin. It contains anti-aging properties that helps to delay wrinkles and fine lines.
Rose Powder: Rose powder also has antioxidant properties that help to discard any skin irritation and soothe the skin.
Lemon Peel: The antioxidants and free radicals present in lemon peel help to detoxify the skin. It prevents and fights skin problems such as wrinkles, acne, pigmentation and dark spots.
Barcode: 3685331778964