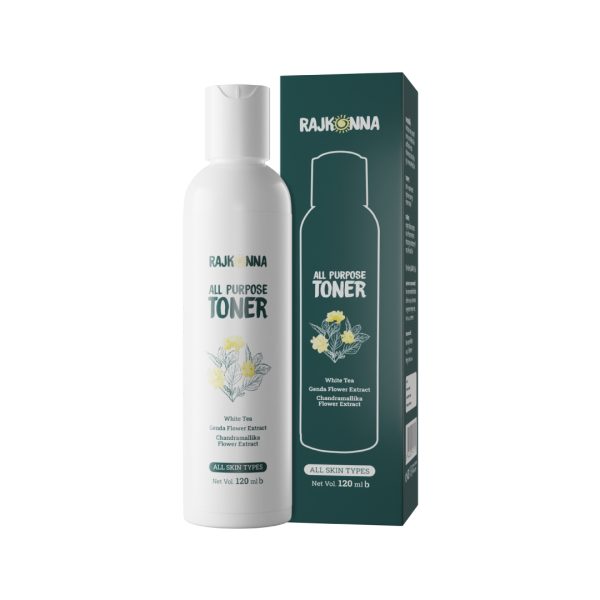 Rajkonna All Purpose Toner
৳ 240.00
Brightens complexion
Minimizes pores
Balances oil and pH level of the skin
Diminishes signs of aging and blemishes
Helps maximize absorption of other skincare products
Key Ingredients
White Tea– White Tea is a rich source of antioxidants that can help to prevent acne. It also contains high amounts of phenols which can strengthen both collagen and elastin that can make the appearance of your skin smoother and more youthful.
Genda Flower Extract– Genda Flower (Marigold Flower) has anti-bacterial and anti-inflammatory properties which can help to reduce both wrinkles and pimples. It balances oil in the skin and also contains antifungal properties.
Chandramallika Flower Extract– Chandramallika Flower (Chrysanthemum) extract has a wide variety of anti-inflammatory and skin revitalizing properties. It is a natural astringent.
Ingredients
Aqua, PEG 40 Hydrogenated Castor Oil, Camellia Sinensis (White Tea), Marigold Flower Extract, Rose Water Extract, Chrysanthemum Flower Extract, Allantoin, DMDM Hydantoin, Perfume Oil.
Barcode: 8944000574715