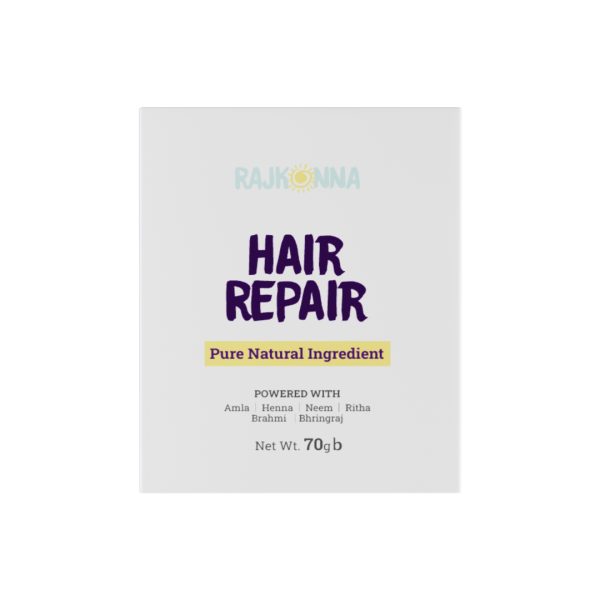 Rajkonna Hair Repair Mask
৳ 240.00
This hair repair mask contains elements which will work naturally and easilyto solve some common hair problems such as hair fall, dandruff, split ends, breakage, rough hair etc. There is nothing better than amla, henna & neem which helps to nourish the hair & enhance the shine and beauty of the hair.
Benefits for hair:
Amla helps to reduce hair fall
Henna nourishes scalp and hair
Neem powder helps to improve hair growth
Ritha works amaging in improving hair quality
Brahmi and Bhringraj deeply nourish hair reducing breakage and give a shiny look
Ingredients: Amla, Neem, Brahmi, Henna, Reetha and Bhringraj
Amla: It stimulates hair growth and improves the quality of hair. It contains calcium, which promotes healthier hair. It helps strengthen hair follicles and reduces hair thinning.
Neem: It has strong anti-bacterial and anti-fungal properties. Neem leaves have anti-inflammatory effects and blood purifying elements that can help you keep your scalp away from dandruff and let your hair grow long.
Brahmi: It is great for treating a dry scalp and preventing hair fall. The antioxidant components not only help in rejuvenating your scalp but also promote the regeneration of healthy hair.
Henna: It contains vitamin E, which helps to soften hair. The natural leaves of the plant are rich in proteins and antioxidants that support hair health. Henna has also been used since ancient times as a natural hair dye.
Reetha: It is filled with iron, which is beneficial for your hair. Reetha is packed with antioxidants, which play an important role in hair health. Reetha is also a very effective hair cleansing agent that keeps your scalp healthy by removing infection-causing microorganisms.
Bhringraj: It effectively increases blood circulation in the scalp and hair follicles which in turn enriches the roots by bringing in more nutrients through the blood supply and promotes hair growth.
Barcode: 8944000574692