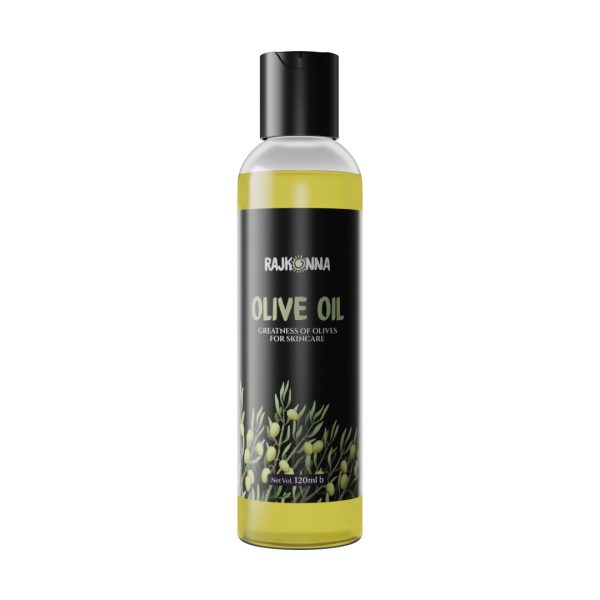 Rajkonna Olive Oil
৳ 185.00
Rajkonna's Olive Oil helps to nourish and moisturize skin. It makes the skin super soft, fights dryness, and protects it from damages caused by environmental factors.  Its antimicrobial properties contribute to reviving hair health and bringing back shine. It also helps to strengthen hair follicles by penetrating the hair shaft and preserving moisture.
Benefits:
Made with pure non-sticky Olive Oil
Works as a natural body moisturizer
Can be used on both skin and hair
Can be used on baby's delicate skin
Nourishes and moisturizes both skin and hair.
Fights dryness and makes the skin soft.
Protects the skin from free radicals.
Strengthens hair roots and encourages hair growth.
Adds shine and volume to the hair.
 Ingredients:
Pure olive oil contains oleuropein that is proven to stimulate hair growth. It has Tocotrienols and E-group vitamins that efficiently increase the number of hairs grown out and reduce oxidative stress, thus preventing hair loss. Moreover, Squalane, a hydrocarbon found in the oil, is used as a natural moisturizing agent and emollient. Made of 83% oleic acid, the oil safely penetrates into the hair shaft and enhances lubrication, and reduces frizziness.
Directions to use:
For Skin: Use it as a moisturizer. Apply Rajkonna Olive Oil directly to the dry skin to lock in extra moisture.
For Hair: Apply a generous amount of Rajkonna Olive Oil to the scalp and hair and massage thoroughly. Keep the oil at least for 30 minutes or leave it overnight and wash it off the next day with shampoo.
Men, women, and children can use this product.
Can be used on babies' skin.
Suitable for all skin types.
Barcode: 3685144673357