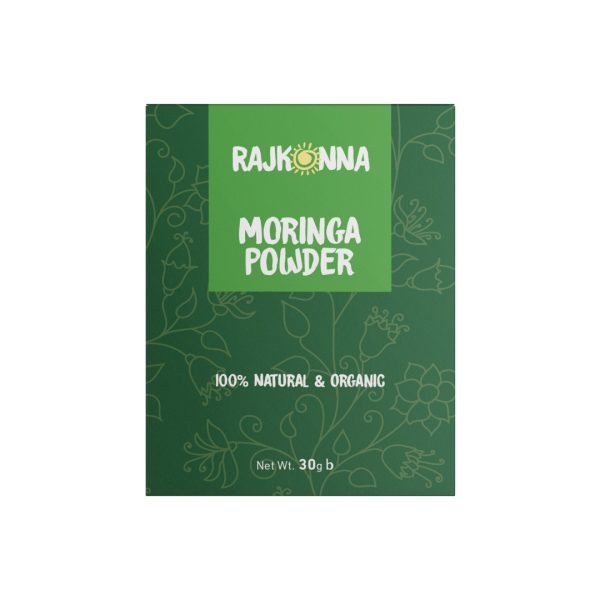 Rajkonna Moringa Powder
৳ 185.00
Moringa powder has been used in skin & hair care for centuries. It is enriched with vitamin A, B1, C, E and many more nutritious ingredients that help achieve flawless skin and hair. This powder is made from naturally dried fresh moringa leaves from India.
Benefits for skin:
Flawless complexion
Boosts skins natural collagen formation & improves elasticity
Controls premature aging, fine lines & sagging
Anti-bacterial & anti-inflammatory properties help clear out acne
Ideal for a spotless, youthful glow
Benefits for hair:
Natural solution for softest & strongest hair
Zinc in moringa stimulates hair growth & reduces hair fall
Iron in moringa helps bring oxygen to improve hair follicles
Healthy amino acids improve hair quality
The omega 3s in moringa deeply nourish hair
Ingredients: Moringa is an herb which is being used for centuries for its amazing health benefits. Moringa powder is made from dried moringa leaves. It is rich in proteins, minerals, amino acids, antioxidants, and flavonoids. All these ingredients do wonders for the skin and hair.
Barcode: 3685331353666