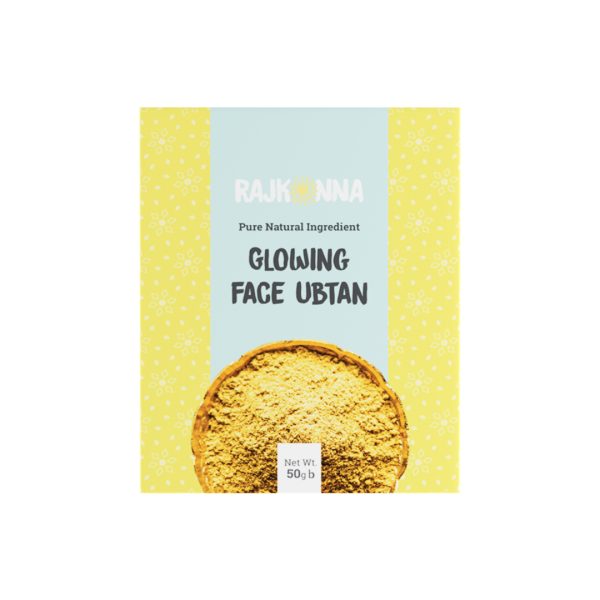 Rajkonna Glowing Face Ubtan
৳ 220.00
Rajkonna Face Glowing Ubtan is a powerful mix of natural ingredients that make it the most perfect natural cleansing agent. Ubtan has been used for centuries to pamper skin for big events. This magical face pack brightens skin while protecting its natural moisture. The powerful ingredients in this pack are essential for your healthy, hydrated & glowing skin.
Brightens skin tone
Fights acne causing bacteria
Reduces inflammation
Removes sun tan and pigmentation
Removes blemishes and acne scars
Ingredients:
Gram flour, Sandalwood, Turmeric powder, Neem, Multani powder & Orange peel powder.
Gram Flower: Gram Flour (Besan) contains zinc which fights against acne. It also helps control excess sebum production and soothes inflamed skin. Gram Flour is really useful as a tan removal agent when applied to skin.
Sandalwood: Sandalwood (Chandan) has mild exfoliating properties; it is also a skin lightening agent that helps to soothe sunburn and brightens the skin tone.
Turmeric powder: Turmeric contains antioxidants and anti-inflammatory components. These characteristics may provide glow and luster to the skin.
Neem: Neem is full of antioxidants which are beneficial for reducing melanin production of the skin; it helps to even out the skin tone. It also reduces the dark spots, blemishes and any kind of redness on the skin.
Multani powder: Multani powder has the oil-absorbing properties which make it effective against acne and help speed up the healing process. It boosts circulation and improves skin health and tone.
Orange peel powder: Orange peel powder is an effective exfoliating agent that helps in removing blackheads and unclogging the pores. It lightens dark spots and acne scars as well.
Barcode: 8944000574838